RESERVE ONLINE IN MINUTES
RESERVE ONLINE IN MINUTES
Save 50% see how
No Truck Needed see why
No Heavy Lifting we can help load or move
200+ 5-STAR
REVIEWS
A+ BBB
RATING
LOWEST PRICE
GUARANTEE
Box-n-Go Storage & Moving - as Easy as 1-2-3
1
We Deliver
2
We Pick Up
3
We Store or Move
Store on your driveway or inside our secure facility. Load/unload only once. Ground level access.
I want to:
Are you a student?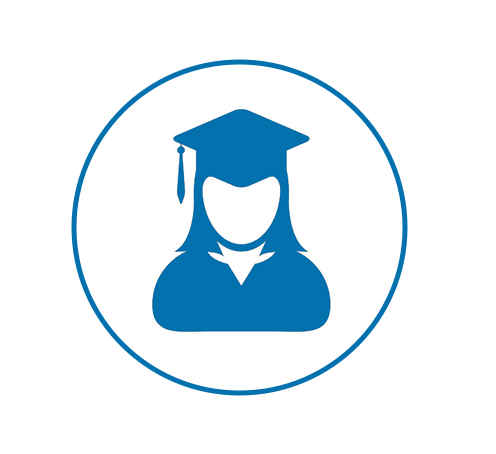 Available Sizes
Box-n-Go - XXL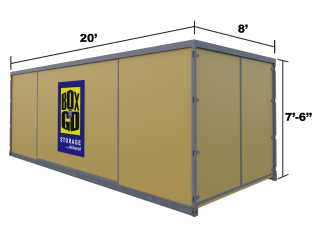 20' Container – all weather.
Perfect for 3-bedroom residence.
5-7 rooms, furniture, appliances, etc.
Learn More
Box-n-Go - XL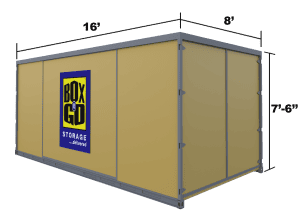 16' Container – all weather.
Perfect for 2-bedroom residence.
3-5 rooms, furniture, appliances, etc.
Learn More
Box-n-Go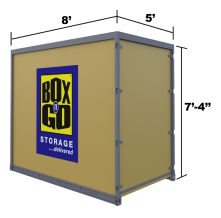 8' Container – all weather.
Modular – works for any need.
Each fits 1-1.5 rooms.
Learn More
I want to:
Are you a student?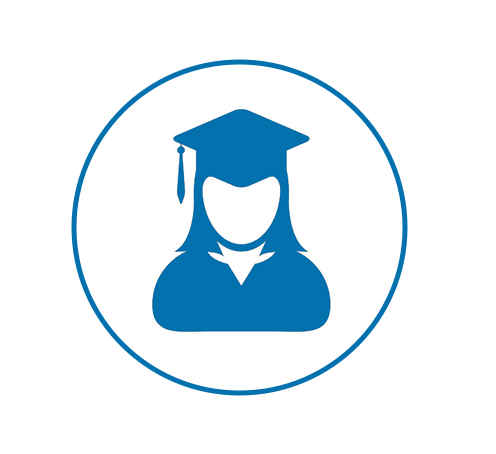 See How Our Services Can Work for You
I want to:
Are you a student?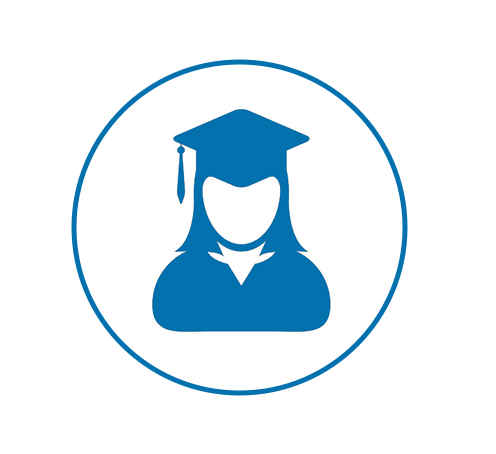 Our Services
Personal & Business Storage
Student Storage
Local & Nationwide Moving
Packing & Loading Help
Moving Boxes & Supplies
Do not see what you are looking for?
What Our Customers Think
I want to:
Are you a student?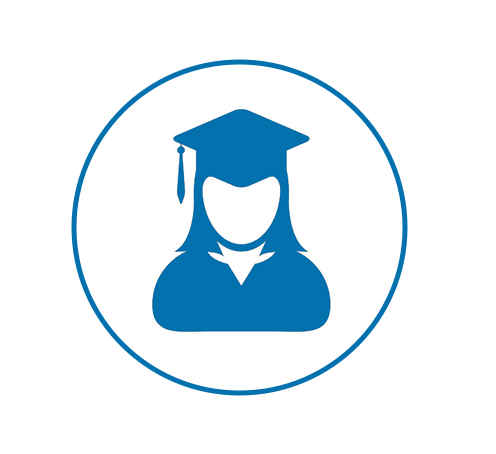 Why Box-n-Go? Here is Our Promise:
We are dedicated to deliver the best solution for almost any storage & moving need, with no gimmicks or hidden costs:
No truck to rent. We deliver storage to you!
Load/Unload only once.
Pay only for space you use.
Secure, climate-friendly facility.
Drive-up access
No Truck to rent…EVER!
Save money and time.
Reduce the risk of accidents and injuries.
No need to pay for gas, insurance & mileage!
Load ONCE Storage Solution!
You only need to load your belongings once!
No need to load and unload it all again into a storage unit.
All containers come with easy ground level access!
Pay Only for the Space You Use!


(if storing at our facility)
No not need to guess on how much space you actually need.
Order an extra 8' x 5' unit. Do not use it – do not pay for it.
Secure, Climate-Friendly Facility!
Highest degree of security and protection.
Our 8' x 5' units are breatheable – no mold or mildew.
No funky smell when your belongings return.
EASY Drive-Up Access!


(if storing at our facility)
Access your units at ground level.
No elevators, ramps, stairs to climb.
Schedule access appointment & drive straight to your units.
I want to:
Are you a student?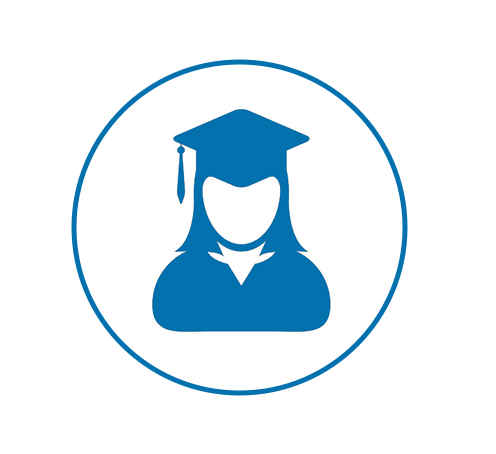 You might not think about using self storage companies near 90601 very often, but you never know when you might need a safe place for your belongings. You may need self storage Whittier if you're moving, have an emergency, or simply need some extra space around the house. Here are some of the reasons why you might be looking for storage units in Whittier.
1. Moving
Moving is one of the most common reasons to rent self-storage units near 90603. Nobody wants to pack everything up, move it to another house, and unpack all in the same day. You surely don't want boxes lying around either. With our Whittier storage facilities near 90603, you can keep your boxes in a safe place until it's actually time to move.
2. Downsizing
Sometimes your new place isn't quite as large as your old place. But it may be the only rental available in the area. If this is the case, you can reserve storage units in Whittier to store some of your things while you live in a smaller home. Self-storage facilities like ours are relatively affordable and easy to use. You can keep your belongings safe but always have access to them.
3. Reducing Clutter
Over time, you'll build up a lot of clutter in your house. One of the easiest ways to free up some space is to put some things in a climate-controlled 90601 storage facility. All you need to do is find the best Whittier storage facility for your needs and load it up with your stuff. This helps you save time too. You don't need to spend hours to declutter your home.
4. Renovating
Renovating is another common reason that leads many locals to seek out storage for rent 90601. You need plenty of space for renovations, and putting your stuff in storage units can give you that space. When you're done renovating your home, you can head back to your storage unit 90601, pick up your belongings, and take them back home. The best part is, you'll only have to pay for the units for as long as you need them, so a renovation won't cost much at all.
5. Tools
We all have hobbies, but unfortunately some of our hobbies require us to have a lot of space for tools. If you have a hobby that demands space that you lack, using storage units in Whittier can give you a safe place to keep your tools, which you can easily access. Since self-storage units in Whittier, CA come in all shapes and sizes, you can find very small, cheap storage 90606 if you don't need a lot of space for your tools. Make sure you research to find the right Whittier storage units for you.
Looking for affordable self-storage facilities in Whittier, CA?
Most people believe that storage facilities near 90601 are only used as temporary places to put your possessions while changing addresses. However, this is incorrect. There are many people who place their items in storage units 90604 for a myriad of reasons. So, if you have been thinking about finding storage facility 90604, here are some reasons to place your items in self-storage today.
Reasons for placing items with Box-n-Go Self Storage in Whittier CA
Remodeling
When it comes to remodeling your home, there will be contractors and working professionals in your home on daily basis. Too many unnecessary items can get in their way, and can even be dangerous. This is why it's important to create as much open space as possible when doing a home remodel. The perfect way to do this is by placing your items in our self-storage units near 90606.
Divorce
While it's unfortunate for people to get a divorce, sometimes things get out of control. If it's a messy divorce, most spouses want to part right away. However, it can be difficult to find a new place to stay due to financial stress and emotional turmoil. Most people who are going through a divorce stay with their family and friends. Our storage units near 90604 can help them get back on their feet.
Moving
It goes without saying that moving is probably one of the most popular reasons for using storage places near 90601 Whittier. Whether you are moving to a local area or out of the state, you can rest assured that secure self-storage units near 90601 are readily available.
College
Yes, it's the moment everyone has been waiting for. There's nothing more precious than seeing your once little one, now a grown adult, getting ready for college. However, most dorm rooms are small and have a little bit of space. That's why many college students prefer to store their belongings in storage 90602 units.
Death
It's a subject that most prefer not to talk about, but it happens. Coping with the death of a loved one can be difficult, especially when you have their things lying around your home. This is why many people place their deceased loved one's belongings in storage near 90602 until they figure out if they are going to sell, donate, or keep the items.
Storage Near Me 90602 When Decluttering Your Home 
If you have more items than space, then maybe it's time for a spring cleaning. Maybe you are not ready to give up your items just yet. But you can create more space and declutter your home by placing your items in self storage unit 90603. We all seem to have gained a new hobby over the years: shopping! Whether it is online or down at the mall, we keep buying more and more things, and it starts creating a huge pile. When we open our closets, we can feel overwhelmed seeing the number of clothes, coats, shoes, and bags we own. Many of us live in a reasonably modest house or apartment. But how much rent or mortgage are we paying for the huge closets that can dominate our rooms? Perhaps the answer is to house many of our items in self storage near me 90604. Whittier residents can manage this excess clutter easily using
Box-n-Go Storage
. Decluttering closets is a must if you want to remove stress and trouble from your daily life. Imagine a time when you can open your closet without equipment, clothes, bags, or hangers dropping down on your head? If you take just a little bit of time out of your day to do a declutter of your closets you will be amazed at how cool, calm, and collected you will be when getting ready in the morning. Storage containers help the decluttering process.
Box-n-Go Storage
will deliver mobile storage near 90606 to your home to declutter your closets. Do it in your own time and it will be taken to a secure self-storage 90605 facility after that.
Solving Kitchen Clutter Issues
It is a great irony that a lot of us spend more time watching TV programs or reading books and magazines packed with recipes, rather than actually spending time cooking and preparing these illustrated feasts. This seems to have spilled into an obsession with filling our kitchens with all kinds of culinary items. You know that it all has to be cleared away, but you do not really understand where to start or you keep putting it off. You can solve kitchen clutter problems by using easy mobile storage near me 90606 solutions from
Box-n-Go Storage
. In a cluttered kitchen, it's often true that more than half of the items have not been used in the last six months. You can clear your kitchen of these items by using our storage units on 90606 Whittier. Treat your kitchen like your office—a place which should be kept organized to impress your boss, get respect from your colleagues, and get business from your customers. You should have a space and place for everything. You should always make a clear place for utensils, a roomy grocery cupboard, and space for pans and plates. If you have pre-designated places like this it will not only give a neat look for your kitchen, but also will save time finding things when you need them.
Our Whittier storage units are ready to help you with all your moving and storage needs!
It doesn't matter why you need self storage. The important thing is that you have fast, reliable, and secure self-storage options at Box-n-Go in Whittier.
Call us
today and find out how we can provide you with portable storage units that match your needs. Take advantage of the most affordable self-storage unit prices in Whittier!
Box-n-Go
provides cheap storage units to the following ZIP Codes in Whittier, CA: 90601, 90602, 90603, 90604, 90605, 90606, 90607, 90608, 90609. Find a Whittier portable storage unit near you! However, should our services not meet your needs, please check out these storage facilities in Whittier. We hope they will offer the storage services that you're looking for:
12331 Penn St, Whittier, CA 90602 – Whittier Public Storage
Extra Space Storage Whittier – 7037 Comstock Ave, Whittier, CA 90602
Public Storage 90603 – 15146 Whittier Blvd, Whittier, CA 90603
Scott Storage Whittier – 10046 Scott Ave, Whittier, CA 90603
12320 Whittier Blvd, Whittier, CA 90602 – Whittier Public Storage
Lighthouse Self Storage – 10230 Colima Rd, Whittier, CA 90603
Public Storage 90604 –

15034 Alondra Blvd

Extra Space Storage 90606 – 11635 Washington Blvd, Whittier, CA 90606
Whittier Self Storage Whittier CA – Spaceman Storage Whittier – 12212 Bailey St, Whittier, CA 90601
SmartStop Self Storage – 10231 Colima Rd, Whittier, CA 90603
Public Storage 90606 –

9011 Bermudez Street

U Haul Moving & Storage – 15707 Leffingwell Rd, Whittier, CA 90604
15146 Whittier Blvd, Whittier, CA 90603 – Public Storage Whittier CA
In addition, Box-n-Go offers its storage services in the following nearby cities:
Bellflower, CA
,
Compton, CA
,
Downey, CA
,
Hacienda Heights, CA
,
La Habra, CA
,
La Mirada, CA
,
Norwalk, CA
,
Paramount, CA
,
Pico Rivera, CA
,
Santa Fe Springs, CA
, and many other communities in
Orange Country, CA
and
Los Angeles, CA
.
Self Storage Units in Whittier
There are different situations when circumstances force us to store things outside the house. For example, this will definitely not be convenient with large dimensions of seasonal decorations. Looking for premises, renting a warehouse or a truck is quite expensive. Organizing the storage of any of your belongings is very simple with Box-n-Go in California.
The best solutions for self-organisation of moving in CA
Box-n-Go works on the most simple and understandable terms. Compared to Whittier's usual storage, you save time and money, and you can use the storage space for as long as you need. There are many reasons why you might need our services. They can be pleasant (for example, moving to a new home, entering a university, etc.) and unpleasant (death of a loved one, divorce of spouses, etc.). Still, you will definitely be satisfied with our cooperation.
The company offers a turnkey solution in CA – units in the format of mobile containers. We bring the constructions to you, and then, after filling them, you can either leave them on your own territory or move them to our facility. Box-n-Go will store your things for as long as you need. Our staff will then deliver your container(s) to any address in Whittier or any other Southern California city or county.
Our company offers the best conditions for the self-storage cost and excellent programs for even greater savings. Contact us today to discuss what fast, reliable, and secure Box-n-Go Whittier self-storage options we can provide you.