RESERVE ONLINE IN MINUTES
RESERVE ONLINE IN MINUTES
Save 50% see how
No Truck Needed see why
No Heavy Lifting we can help load or move
200+ 5-STAR
REVIEWS
A+ BBB
RATING
LOWEST PRICE
GUARANTEE
Box-n-Go Storage & Moving - as Easy as 1-2-3
1
We Deliver
2
We Pick Up
3
We Store or Move
Store on your driveway or inside our secure facility. Load/unload only once. Ground level access.
I want to:
Are you a student?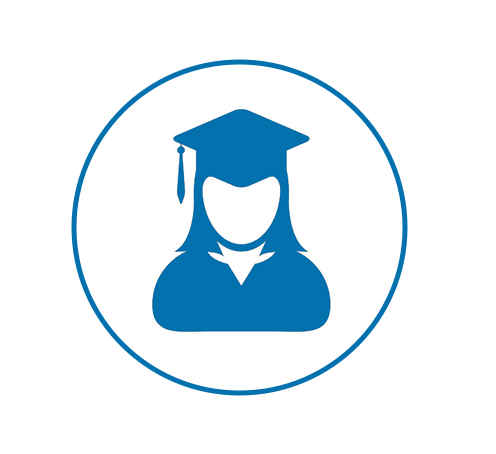 Available Sizes
Box-n-Go - XXL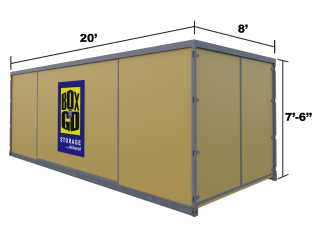 20' Container – all weather.
Perfect for 3-bedroom residence.
5-7 rooms, furniture, appliances, etc.
Learn More
Box-n-Go - XL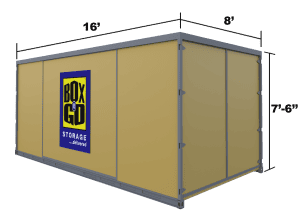 16' Container – all weather.
Perfect for 2-bedroom residence.
3-5 rooms, furniture, appliances, etc.
Learn More
Box-n-Go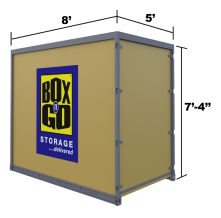 8' Container – all weather.
Modular – works for any need.
Each fits 1-1.5 rooms.
Learn More
I want to:
Are you a student?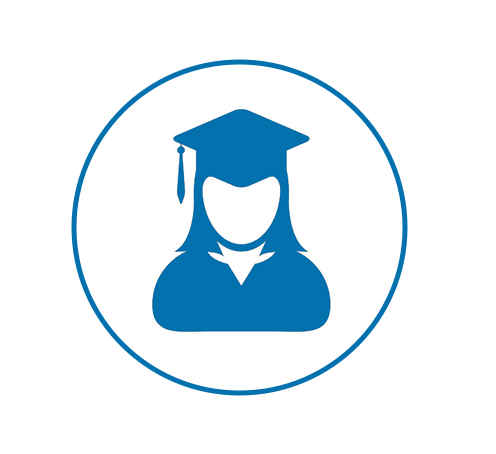 See How Our Services Can Work for You
I want to:
Are you a student?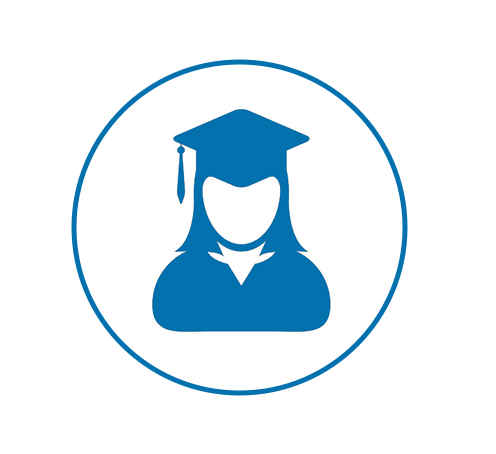 Our Services
Personal & Business Storage
Student Storage
Local & Nationwide Moving
Packing & Loading Help
Moving Boxes & Supplies
Do not see what you are looking for?
What Our Customers Think
I want to:
Are you a student?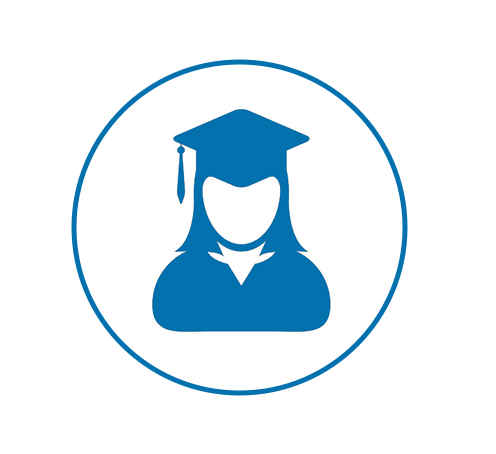 Why Box-n-Go? Here is Our Promise:
We are dedicated to deliver the best solution for almost any storage & moving need, with no gimmicks or hidden costs:
No truck to rent. We deliver storage to you!
Load/Unload only once.
Pay only for space you use.
Secure, climate-friendly facility.
Drive-up access
No Truck to rent…EVER!
Save money and time.
Reduce the risk of accidents and injuries.
No need to pay for gas, insurance & mileage!
Load ONCE Storage Solution!
You only need to load your belongings once!
No need to load and unload it all again into a storage unit.
All containers come with easy ground level access!
Pay Only for the Space You Use!


(if storing at our facility)
No not need to guess on how much space you actually need.
Order an extra 8' x 5' unit. Do not use it – do not pay for it.
Secure, Climate-Friendly Facility!
Highest degree of security and protection.
Our 8' x 5' units are breatheable – no mold or mildew.
No funky smell when your belongings return.
EASY Drive-Up Access!


(if storing at our facility)
Access your units at ground level.
No elevators, ramps, stairs to climb.
Schedule access appointment & drive straight to your units.
I want to:
Are you a student?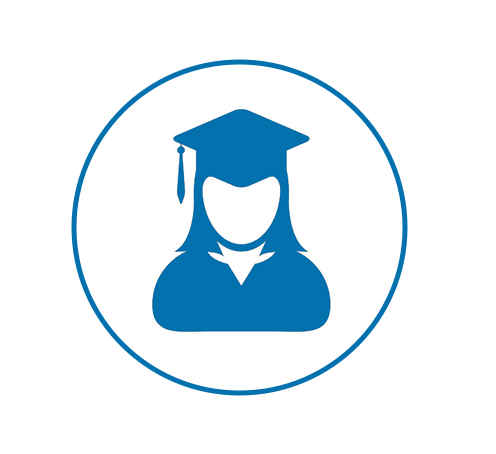 Self Storag Lake Balboa – Unclutter Your World
In a world that is increasingly concerned with material objects, the treasure you desire today can easily become the trash that two years from now, you still can't quite bear to throw away. Unfortunately, your world only has so much space. For most, wherever you call home never has enough room to store your life. That is why you need to rely on storage units Lake Balboa. Lake Balboa storage offers the flexibility and functionality that can make your life easier. Read on to know more about Lake Balboa storage options and alternatives. If you've been considering a need for an answer to your Lake Balboa storage concerns, look no further. Lake Balboa self storage is a way to easily take control of the clutter and give your life a sense of purpose and organization. There a host of options when you are considering storage units Lake Balboa. Our towns and cities have an increasing number of traditional storage facilities where you rent a locker, a truck, pack your goods and load up. That is not the most efficient use of your time and money. Storage offered by
Box-n-Go Storage
isan option that beats the old available self storage units Lake Balboa facilities.
Choosing Storage Option with Lake Balboa self storage 91406
If you have already looked into the idea of Lake Balboa self storage options, but have been reluctant to make the commitment, we understand there may be concerns holding you back. In the event that Lake Balboa storage solutions have simply never crossed your mind, it may be just the push you need to put some sense of order back into your world. Perhaps you're wondering whether or not your life situation makes Lake Balboa storage a unique, sensible, and viable option. Here are a few different situations in which finding additional storage space helps to bring peace of mind to the ordinary person or family:
1: The Overcrowded Apartment
Particularly if you live in a city, you know that real estate is valuable. And the price of that perfect apartment so often doesn't include adequate storage space. Are you a single person just out of school or a young married couple starting life together in 1000 sq. ft.? Lake Balboa storage can put an end to frustrating storage wars and upsetting arguments over parting with treasured possessions. Lake Balboa self storage allows you the convenience and well-protected security of your own closet. It also eliminates the frustration of small storage spaces that never seem to be enough. Are you ready to make the transition to home ownership? To simply removing that couch and pool table you couldn't bear to part with? If yes then storage units Lake Balboa is a wonderful and convenient way to say "There's no place like home."
2: The Combined Family
In today's economy and real estate market, generations of one family might be found in the same dwelling. Perhaps you have a child moving back into the nest, trying to find the perfect job after college. At the same time, an elderly parent is coming to live with the family. While keeping family together is a wonderful way to live, the question of where to put everything is not. Whether you've had a recent loss, a new arrival, or just finally have everyone back home again, cheap storage 91406 will help you. It's a great way to keep your living space clean and uncrowded. Plus storage 91406 provides secure, climate-friendly options that protect precious family memories without a single worry. With convenient access to your Lake Balboa self storage unit, it's like adding an extra garage to your home.
3: The Home Office with Lake Balboa storage
The career climate for many Americans is changing and telecommuting is bringing the world closer together one day at a time. The idea of working from home is an appealing one. It eliminates pesky commutes and hours in traffic each day and allows you to spend more time with friends, family, and loved ones. However, not everyone has the space for a home office. If you're one of many people needing to clear out a bit of living space to create a comfortable work environment within the home, Lake Balboa storage room 91406 is the ideal solution for you to achieve that. For the price of a few cups of coffee each month, storage facility 91406 will help you create the home office space that combines the convenience of a work space with all the comforts of home. In the end, it's a win-win situation for all involved.
4: The Newly Divorced Or Separated
For those newly divorced or going through a separation, it can be a time of great emotional turmoil. A change in marital status is often accompanied by a change in living arrangements, and Lake Balboa self storage 91406 is a simple and convenient solution while transitioning from one phase of your life to the next. It's never too late in life to start over, although it certainly never gets easier with time. Uncluttering and organizing your new surroundings can provide a much-needed feeling of peace and contentment during your highly chaotic time. With the help of Lake Balboa storage, redesigning your new life is a challenge you can face head-on. Perhaps the adventure will end in relocating to a new home or job, travel, remarriage, or a reconciliation. Whatever the future holds, you'll be prepared and able to travel unencumbered while your treasured possessions are well-protected.
5: Taking Up A Hobby with Lake Balboa Storage near 91406
Do you want to start a small crafting shop from your home, learning to play an excellent game of golf? Or wish to construct remote-controlled robots, hobbies are wonderful ways to add to a sense of personal fulfillment? Eventually, your home is bound to feel taken over by that new passion. It is because with passion and devotion to your new interest comes all the physical items needed to properly pursue it. Lake Balboa storage is a safe and convenient storage solution for you. It will keep your drum set, golf clubs, or old sets of pots and pans. Especially now that you've upgraded your kitchen. There are many reasons that Lake Balboa self storage might help to make your life just a little simpler. There are many self storage options as well. Most of us are tired of drowning in the clutter and a bit of extra space makes all the difference in the world. Are you ready to do some Spring cleaning? Or just have the need to give the way you live a sudden makeover? The professionals at
Box-n-Go
's Lake Balboa Storage service are here to help. With a cleaner and less chaotic space, spend time with your family, focus on your career. Or spent making solid plans for the future. It will feel is just a tiny bit simpler than you imagined it to be.
Compare Box-n-Go to Other Options
Public Storage Lake Balboa – 8200 Balboa Blvd, Van Nuys, CA 91406
Quickstor Self Storage Lake Balboa –

6615 Valjean Ave, Van Nuys, CA 91406

Keep it Self Storage Lake Balboa – 6827 Woodley Avenue Van Nuys CA 91406
Public Storage 91406 – 7660 Balboa Blvd, Van Nuys, CA 91406
Box-n-Go portable storage units 91406 and other storage services are readily available in the nearby cities and communities of
Woodland Hills, CA
, 
Encino, CA
,
Granada Hills, CA
,
Reseda, CA
, 
Tarzana, CA
, 
Northridge, CA
, 
Warner Center, CA
, 
Canoga Park, CA
, 
Porter Ranch, CA
and many other areas of
Los Angeles
and
Orange County, CA
.