RESERVE ONLINE IN MINUTES
RESERVE ONLINE IN MINUTES
Save 50% see how
No Truck Needed see why
No Heavy Lifting we can help load or move
200+ 5-STAR
REVIEWS
A+ BBB
RATING
LOWEST PRICE
GUARANTEE
Box-n-Go Storage & Moving - as Easy as 1-2-3
1
We Deliver
2
We Pick Up
3
We Store or Move
Store on your driveway or inside our secure facility. Load/unload only once. Ground level access.
I want to:
Are you a student?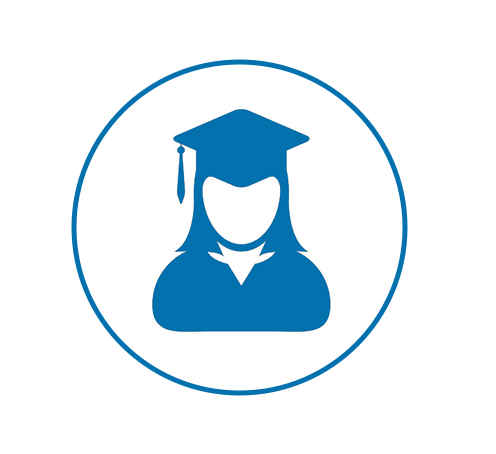 Available Sizes
Box-n-Go - XXL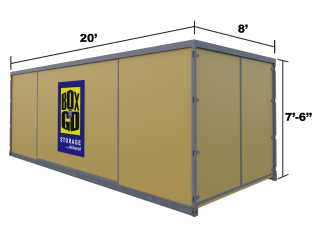 20' Container – all weather.
Perfect for 3-bedroom residence.
5-7 rooms, furniture, appliances, etc.
Learn More
Box-n-Go - XL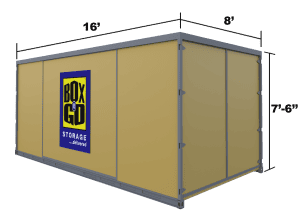 16' Container – all weather.
Perfect for 2-bedroom residence.
3-5 rooms, furniture, appliances, etc.
Learn More
Box-n-Go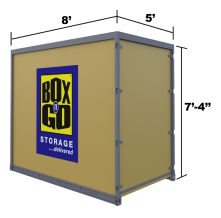 8' Container – all weather.
Modular – works for any need.
Each fits 1-1.5 rooms.
Learn More
I want to:
Are you a student?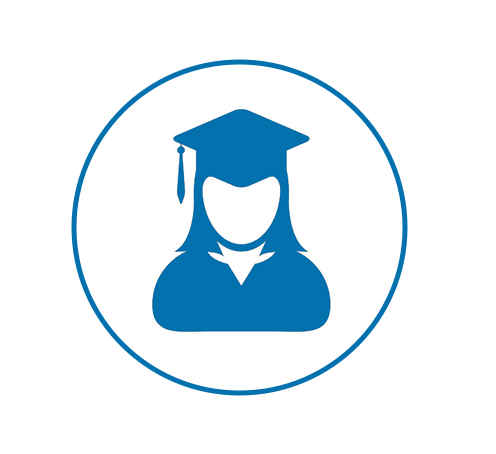 See How Our Services Can Work for You
I want to:
Are you a student?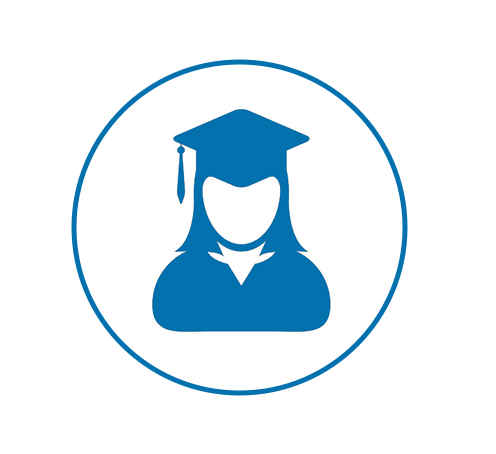 Our Services
Personal & Business Storage
Student Storage
Local & Nationwide Moving
Packing & Loading Help
Moving Boxes & Supplies
Do not see what you are looking for?
What Our Customers Think
I want to:
Are you a student?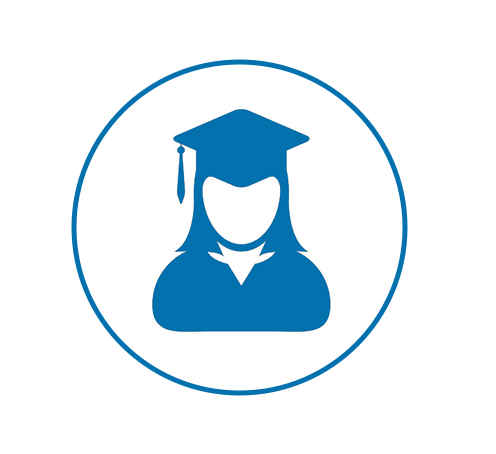 Why Box-n-Go? Here is Our Promise:
We are dedicated to deliver the best solution for almost any storage & moving need, with no gimmicks or hidden costs:
No truck to rent. We deliver storage to you!
Load/Unload only once.
Pay only for space you use.
Secure, climate-friendly facility.
Drive-up access
No Truck to rent…EVER!
Save money and time.
Reduce the risk of accidents and injuries.
No need to pay for gas, insurance & mileage!
Load ONCE Storage Solution!
You only need to load your belongings once!
No need to load and unload it all again into a storage unit.
All containers come with easy ground level access!
Pay Only for the Space You Use!


(if storing at our facility)
No not need to guess on how much space you actually need.
Order an extra 8' x 5' unit. Do not use it – do not pay for it.
Secure, Climate-Friendly Facility!
Highest degree of security and protection.
Our 8' x 5' units are breatheable – no mold or mildew.
No funky smell when your belongings return.
EASY Drive-Up Access!


(if storing at our facility)
Access your units at ground level.
No elevators, ramps, stairs to climb.
Schedule access appointment & drive straight to your units.
I want to:
Are you a student?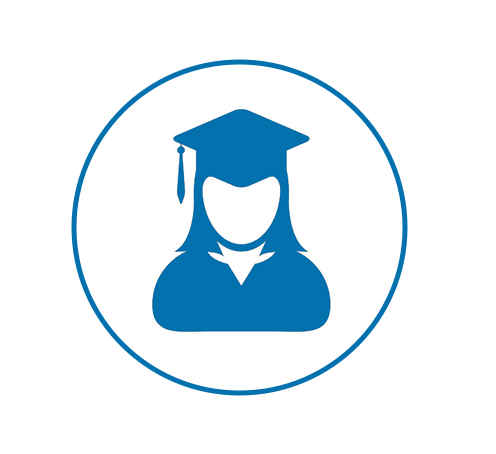 Self Storage Units in Sherman Oaks, CA
Maybe you've used portable self storage units in Sherman Oaks services a while ago. Or perhaps you're only familiar with traditional self storage Sherman Oaks CA. If you're going through a life or business change that will require you to store some possessions, it helps to be up to speed on the latest options available at our secure self storage facility in Sherman Oaks. Whether you are moving, de-cluttering your home, or making space for a new baby, it can be challenging to find suitable public storage units in Sherman Oaks CA. There are many options to choose from. The hardest thing about placing your items in self storage is figuring out which types of storage facility is best for your needs.
Storage Units in Sherman Oaks In Cases of Emergency
Damage to your property caused by fire, flood, or structural issues can obviously create stress and uncertainty for you and your family. Using mobile storage Sherman Oaks, householders and businesses can efficiently store their belongings if any disaster strikes. However, before you choose the facility, there are few items to consider. Below, you'll find some useful information about cheap storage units Sherman Oaks California. Some companies cut corners and don't check all the boxes you're looking for. So, before you schedule services with a self storage company in Sherman Oaks, know which businesses do things the right way.
Did You Know You May Be Charged Unexpected Fees When Renting Storage Units Near Sherman Oaks?
When using self storage services, the fewer surprises you encounter the better. Especially when it comes to the financial part of the service. Be very careful to double-check all paperwork and read up on the policies of your Sherman Oaks self storage facility.
Did You Know Your Mini Storage Sheman Oaks Unit May Not Be Waterproof?
You could be in for a soggy surprise if the mini storage units you rent aren't waterproof. Most businesses offering public storage in the Sherman Oaks area do take weather and moisture factors into consideration. Avoid mildew and other water damage by going with a company that has waterproof containers.
Did You Know There Are Various Storage Unit Sizes Available from Self Storage Facilities in Sherman Oaks?
Storage containers may be anywhere from 8 to 16 feet long. Many people don't know how to assess which size unit they need and end up paying for space they don't use. But how do you know if you need a large or small storage for rent? You'll want to consult your Sherman Oaks self storage facility to find out the best approach based on your space requirements.
Did You Know Your self storage Units May Not Be in a Climate Controlled Storage Center?
It's true. While most self storage facilities Sherman Oaks, CA take measures to keep their storage facility from getting too hot or too cold, there are still some that don't. Objects can be melted or warped by high heat, and you don't want your items being subjected to that. Be sure to ask about the environment when you choose portable storage units for rent in Sherman Oaks.
Box-n-Go Offers Sherman Oaks Storage Solutions That Have It All
If you're over by the Sherman Oaks Galleria at the intersection of the 405 and 101 Freeways or if you're east of the Van Nuys/Sherman Oaks Recreation Center, look no further than Box-n-Go Storage and Moving for portable storage rentals with all the features you want. Box-n-Go storage containers are sized just right at 5' x 8' x 7' and you can rent as many as you need. They're also sturdy and mold/mildew-retardant to keep your things in good condition. Also, our Sherman Oaks facility is clean, pest-free, and temperature-controlled to put your mind at ease. We disclose charges up front; hence you'll avoid unexpected fees. And you'll appreciate that Box-n-Go has a 110% Guarantee. Find a better price for similar storage space in Sherman Oaks and we'll beat it by 10%.
What Are Some Benefits That Storage Companies in Sherman Oaks Can Provide?
Many people place their items in the first public storage locker they find. While this may save time, it may cost more money in the long run. Some
storage
places actually charge more for ground-level access, as well as extra space. You could end up losing money if you invest in the wrong storage units.
Why Do Many People Prefer Our Cheap Storage Units in Sherman Oaks?
While there are many benefits to placing your items in our Sherman Oaks self storage units, the most common are:
You don't have to do any heavy lifting or transporting your containers from one location to another.
You have quick and easy ground-level access to retrieve your items whenever you need them most.
We deliver your container to wherever you are, even across the country!
You have flexible and affordable monthly storage rental options, as well as loading help.
You will have peace of mind that your items are safe in a highly secure warehouse.
When looking for self storage, Sherman Oaks residents have many choices that traditional storage facilities can't provide. They should take advantage of the mobile units supplied by
Box-n-Go Storage
—they will deliver any number of mobile storage units to your doorstep for you to carefully pack your belongings into. Follow the big 5 tips outlined below:
Storage Space Sherman Oaks for Fragile Items
Wrap glass items individually several times with packing material to prevent breakage. Do not use newspaper, however, as newsprint can transfer to your items. Place packing material on the bottom, sides, and top of all boxes and fill any gaps to provide extra protection. Mirrors and all glass-framed pictures or photos should be placed on their edge, in addition to being wrapped.
Storage Units Near Sherman Oaks CA for Garden Equipment
Drain the fuel from any gas-powered equipment like lawnmowers to stop any odor or fire risk. Empty trash cans can also make great places to store long-handled garden tools such as hoes, rakes, and shovels.
Mini Storage for Metal Items
To prevent rust from damaging them, wipe these down with oil.
Sherman Oaks Mini Storage for Furniture
Wax or polish wood furniture to keep moisture from damaging the wood. Use a mattress bag to protect your mattress from being misshapen or other damages. Wrap table and other legs with textiles to avoid scratches.
Storage Sherman oaks for Electronics
Try to use original packaging to store them or a similar type of box with adequate padding. And protect your electronics by wrapping them carefully just like you would glass or other fragile items. When it comes to renting space at self storage facilities in Sherman Oaks, CA, you want to make sure that you are renting from a reliable company, one that truly cares about your needs. At
Box-n-Go
self storage in Sherman Oaks, we make every effort to make sure your storage experience is affordable and convenient. That's why we deliver portable moving containers right to your doorstep. This way you don't have to worry about anything except for packing. If you are ready to place your items in storage, give
Box-n-Go a call
and ask us about our low-cost moving containers in Sherman Oaks today! Maybe your house has been on the market for a while or maybe you have only just decided to sell. By de-cluttering your home, potential buyers will be able to see the space available; enabling a faster decision to be made. If you're not sure where to start de-cluttering your home, check out these tips and tricks:
1. The Living Areas
This is usually the first part that buyers will go into., it takes just 8 seconds for people to decide if they will buy a house or not, so you need to ensure this room makes a good impression. Clean up your living room and organize your clutter.
2. The Bedrooms
It is the important to not only de-clutter your bedroom; but also to de-personalize the space. Potential buyers need to picture themselves living in your house, so store away photographs, posters and beauty products.
3. The Spare Room
This room is usually where things go that you don't necessarily use anymore but you don't want to throw away. Allow buyers imaginations to run wild by letting them see all of the space available.
4. The Garage
Give your garage a much needed clear out and this will allow potential buyers see how much space they have to work with. Remember, many people see the garage space as another room, so it has to be shown as clear as possible. The ideal solution is to use
Box-n-Go Storage
. If you need to de-clutter your home for sale, why not use self storage Sherman Oaks CA?
Self storage facilities for Moving Home
When moving home, storage units are incredibly useful.  When looking for Sherman Oaks storage, the mobile storage units supplied by
Box-n-Go Storage
can reduce the stress of the home move so maybe the other life events can take center stage and take priority. Reduce stress with self storage follow the key points outlined below:
Get yourself organized well in advance. Preparing ahead will make the whole event less traumatic and put things in perspective
When you have to pack up and relocate the contents of your home.  You have to prepare by purchasing packing materials and arrange a way to securely transport them to your new home.
Ensure you are present when goods are packed and keep an inventory.
If you are packing your possessions yourself start as early as possible in the moving process. Pack a couple of boxes a day and over a few weeks you should be well ahead.
Mobil Storage for all your storage Needs
Once packed your mobile storage units are collected at an agreed time to be placed at a secure storage site. When required your Sherman Oaks storage units will be delivered to your new home which could be anywhere in the country. While our service is the most cenvenient and affordable, we still recommend you to do the homework, before you call us. Drive by the local facilities below. These are some of the best service providers in the area. See what they offer and compare for yourself:
Public Storage Sherman Oaks – 12345 Ventura Ct,
Extra Space Storage Sherman Oaks – 5225 Sepulveda Blvd, Sherman Oaks, CA 91411
EZ Storage Sherman Oaks – 15330 Hatteras St
Public Storage in Sherman Oaks – 4610 Van Nuys Blvd, Sherman Oaks, CA 91403
Socal Self Storage Sherman Oaks – 15111 Ventura Blvd, Sherman Oaks, CA 91403
Sherman Oaks Mini Storage – 15500 Erwin St, Van Nuys, CA 91411
Public Storage 91423 – 5410 Vineland Ave
McGee Storage Sherman Oaks – 15111 Ventura Blvd, Sherman Oaks, CA 91403
Public Storage Sherman Oaks CA – 15350 Oxnard St
Box-n-Go
provides self storage units to the following ZIP Codes in Sherman Oaks, CA: 91403, 91423, 91411, 91401, 91413, 91604. As a premier moving company in Sherman Oaks, we serve many customers from neighboring communities, including
Van Nuys
, Valley Glen,
Encino
,
Lake Balboa
, Beverly Glen,
Studio City
,
Valley Village
, and
Los Angeles
as well as
Orange County,CA
. Find a Sherman Oaks personal storage unit near you!