RESERVE ONLINE IN MINUTES
RESERVE ONLINE IN MINUTES
Save 50% see how
No Truck Needed see why
No Heavy Lifting we can help load or move
200+ 5-STAR
REVIEWS
A+ BBB
RATING
LOWEST PRICE
GUARANTEE
Box-n-Go Storage & Moving - as Easy as 1-2-3
1
We Deliver
2
We Pick Up
3
We Store or Move
Store on your driveway or inside our secure facility. Load/unload only once. Ground level access.
I want to:
Are you a student?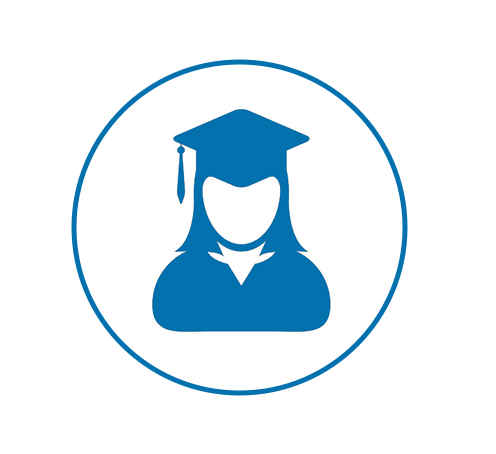 Available Sizes
Box-n-Go - XXL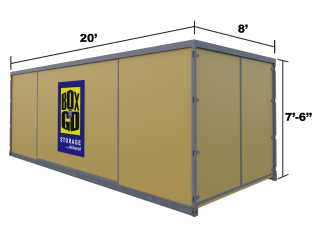 20' Container – all weather.
Perfect for 3-bedroom residence.
5-7 rooms, furniture, appliances, etc.
Learn More
Box-n-Go - XL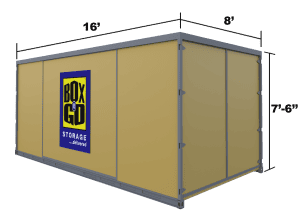 16' Container – all weather.
Perfect for 2-bedroom residence.
3-5 rooms, furniture, appliances, etc.
Learn More
Box-n-Go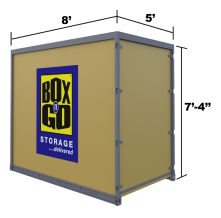 8' Container – all weather.
Modular – works for any need.
Each fits 1-1.5 rooms.
Learn More
I want to:
Are you a student?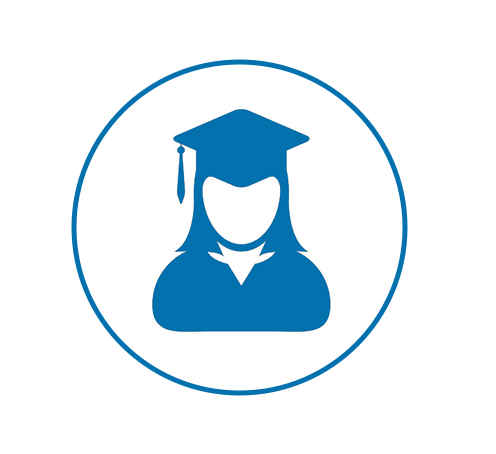 See How Our Services Can Work for You
I want to:
Are you a student?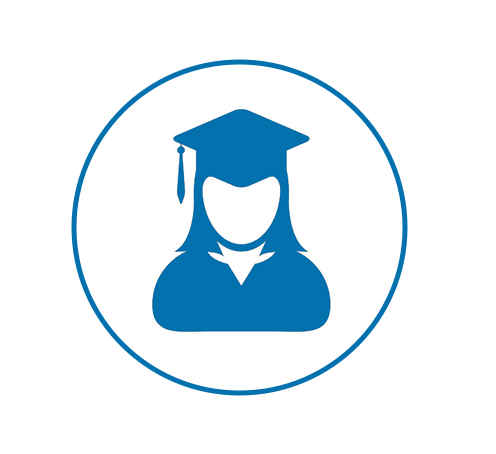 Our Services
Personal & Business Storage
Student Storage
Local & Nationwide Moving
Packing & Loading Help
Moving Boxes & Supplies
Do not see what you are looking for?
What Our Customers Think
I want to:
Are you a student?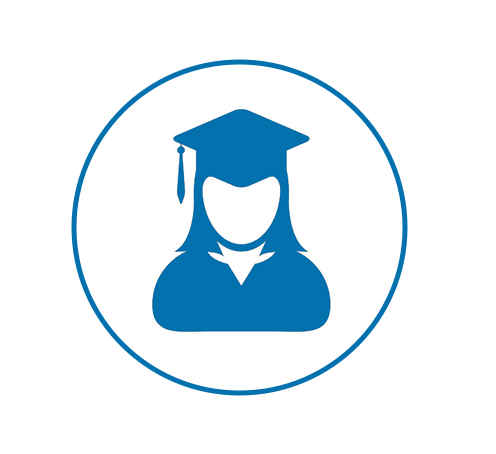 Why Box-n-Go? Here is Our Promise:
We are dedicated to deliver the best solution for almost any storage & moving need, with no gimmicks or hidden costs:
No truck to rent. We deliver storage to you!
Load/Unload only once.
Pay only for space you use.
Secure, climate-friendly facility.
Drive-up access
No Truck to rent…EVER!
Save money and time.
Reduce the risk of accidents and injuries.
No need to pay for gas, insurance & mileage!
Load ONCE Storage Solution!
You only need to load your belongings once!
No need to load and unload it all again into a storage unit.
All containers come with easy ground level access!
Pay Only for the Space You Use!


(if storing at our facility)
No not need to guess on how much space you actually need.
Order an extra 8' x 5' unit. Do not use it – do not pay for it.
Secure, Climate-Friendly Facility!
Highest degree of security and protection.
Our 8' x 5' units are breatheable – no mold or mildew.
No funky smell when your belongings return.
EASY Drive-Up Access!


(if storing at our facility)
Access your units at ground level.
No elevators, ramps, stairs to climb.
Schedule access appointment & drive straight to your units.
I want to:
Are you a student?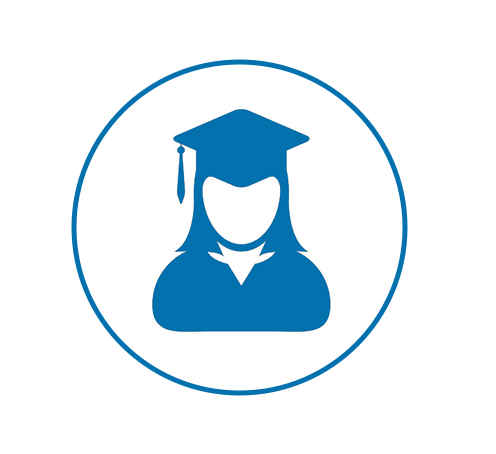 Studio City Self Storage Units
Studio City, CA is a place that has many great things to offer people. It can offer them the gift of gorgeous sights and sounds. It can even offer them the gift of top-tier self-storage facilities. If you ever need storage units in Studio City, then you're A-OK. Finding affordable self-storage facilities near Studio City isn't at all burdensome for people who know what to look for. It isn't at all tough for people who want the convenient features and options that storage facilities ideally should have. Become one of those savvy people. https://youtu.be/O12x0K8GPZw
When you pass a self-storage facility, do you find yourself wondering what people put in those handy storage lockers? Take a look at the top items people put inside storage units in Studio City—and a few things you shouldn't store.
Common Items Placed Inside Storage Units in Studio City
Antiques and Collectibles
Sometimes you just don't have room at home to store your amazing collection of Disneyana or antique mantelpiece clocks. Or sometimes you want to store your collectibles somewhere a bit safer. That's where your storage facility comes in.
Vehicles
Yes, some people rent self-storage units in Studio City for their vehicles. Maybe it's an off-road vehicle or a jet ski—or maybe you don't feel good leaving your car parked on the street when you have to leave for work for two months. Check out how our self-storage units in Studio City, CA can help.
Media Collections
If you've been saving CDs, vinyl records, DVDs, or videocassettes for decades, you don't want to toss them just because you've backed them all up to digital. Give yourself some spare room around the house by putting them in a storage facility.
Holiday Decorations
You only use them once a year—so why are those Halloween or Christmas decorations taking up a third of your garage? Join the smart people who breathe a sigh of relief every year when they store their holiday stuff in a Studio City facility.
Furniture
Maybe you inherited it from your parents, or maybe you're storing it for your kids when they move out. Whatever the reason, you don't want to dump perfectly good furniture only to have to replace it in a few years. That's when it's time to look for low-cost storage units.
Toys
Does it seem as if sometimes your kids' toys multiply on their own? Since they only play with a few things at a time anyway, join the smart parents who reserve storage units in Studio City for toys, and rotate them in and out every month or so. (Think of all the money you'll save not having to buy new toys!)
Appliances
What do you do when your current apartment already has a refrigerator and washer/dryer, but you don't want to sell the ones you own, since you know you'll just have to replace them the next time you move? Put them in storage units.
Things You Shouldn't Put in Storage Units
Hazardous Materials
If it spills, will it cause damage to anything around it? Then it shouldn't be in storage units.
Food and Other Perishable Items
Storage units in Studio City are highly secure, but vermin can sneak in through the smallest cracks, and if you leave food there, they'll find it. Only canned foods should be stored in self-storage facilities.
Firearms and Ammunition
Many storage locations in Studio City have strict rules regarding storage of these items—and remember, you're responsible if they're stolen. Check with your insurance company as well before attempting to store weapons at a public storage locker.
The Importance of Climate-Controlled Storage Units in Studio City
Some people exclusively focus on storage facilities that offer climate control. If you're in need of storage units near Studio City that can keep all of your most vulnerable and delicate possessions safe and sound for extended lengths of time, then climate control may be in your best interest. If you don't want immoderate heat levels to do a number on your prized electronic devices, climate control can be a true lifesaver. Climate-controlled storage can also be highly beneficial for mattresses, antique pieces, computers, papers, and musical instruments. Frequent temperature shifts can seriously harm these kinds of items. If the last thing you want is to damage stunning antiques that have been in your family for generations, you need to search for storage facilities that offer dependable climate control. It is important to keep in mind that mobile storage units do differ significantly from traditional storage places. With mobile storage containers, moisture (humidity) is not an issue. Also, the warehouses that house the mobile storage units are insulated, commercial-grade buildings. The temperature inside these is almost constant year-round.
4 questions to help you decide what to place into storage unit Studio City
Do I really need this item in order to remember good times or lost loves?
If it is an item that has purely sentimental value yet you never get it out and look at it then there is a good chance you don't need it to remind you of the good times you had and the wonderful people you have known. If it means so much to you put it out where you can see it if not let it go.
Am I keeping this this item out of guilt?
I paid a lot of money for this so I hope one day I will get my money's worth out of it (old hobbies, sporting equipment, expensive clothing all fall into this category). These are the items you need to cash in now and sell them while still useful to someone else.
Do I want to clean it?
Any item out on display will require dusting at least.
Do I want to move it out of the way when looking for something else?
The more items you have taking up space in your home the more likely they are going to get in the way of each other forcing you to have to shuffle things around when you do have cause to use them. So make sure your storage unit Studio City is well-organized.
Look no further – Box-n-Go Storage is here to help.
If you are currently searching for household storage options in Studio City, look no further. Box-n-Go offers the most convenient and affordable storage solution you will find. We have compiled a list of common reasons people decide to take advantage of our local storage services. If you find yourself in one of these categories, we will then explain what sets our self-storage services apart from the competition. First, here is a look at some circumstances where Box-n-Go can be beneficial.
Studio City Self-Storage Options
Are you moving, downsizing, or selling your home?
Have you recently lost a family member and have items to store?
Remodeling your home or office?
Need to de-clutter your home or office?
Going into or leaving college?
Changing out baby furniture for more "grown-up" beds and accessories?
Extensive traveling?
Storing seasonal items, sporting equipment, or furniture?
Expecting an addition to the family?
Storing older office files?
Storing business equipment, necessities, or merchandise?
Divorce or separation?
Moving across county, state, or country?
Studio City Self Storage: Why us?
These and many other situations may warrant a look into the services provided by
Box-n-Go Storage
and Moving. Therefore, if you are looking for Studio City self-storage facilities, or looking to move out of your current public storage locker, then you need not look any further! What are the storage services we provide? What sets us apart from the rest? Using storage units from
Box-n-Go Storage
will save you time and money with mobile units delivered to your door.
Easy Storage in Studio City
Our storage containers are delivered directly to you where you need them. You
pack your container
, at ground level, at your convenience. When you are finished, call us and we will pick it up and store it in our secure self-storage facility. It's easy to access the storage facility when necessary, and again all containers are accessed at ground level at no extra charge. Once you are ready to take your things back, the container is once again delivered to the destination of your choice. Even if you are moving across the country, we can deliver your packed storage containers to your new address. Why bother with hiring movers and moving trucks? We help simplify the moving and storage process for the benefit of all. It makes your life a little easier and ours too!
Cheap Storage Units in Studio City, CA
Box-n-Go offers the best in quality temporary storage services and products in Studio City. Feel free to call our friendly and knowledgeable staff. We are happy to answer any and all your storage and moving questions. Our reliable, simple, and friendly service is what sets us apart. As a bonus, our services are always reasonably and competitively priced. Ask us about our self-storage unit prices in Studio City! Our commitment to our customers and assurance of quality makes us a favorite in California for moving and storage services.
Storage Facilities in Studio City, CA
To help you in your endeavors, we have listed some of the other self-storage facilities in the Studio City area. Please visit them, compare to Box-n-Go, and decide what works best for you:
Public Storage Studio City – 10830 Ventura Blvd, Studio City, CA 91604
Studio Self Storage – 6200 Lankershim Blvd
Extra Space Storage Studio City – 11423 Vanowen St
Public Storage Studio City CA – 5410 Vineland Ave
Kiss Storage Studio City – 6827 Woodley Avenue
Studio City Public Storage – 11620 Sherman Way
Extra Storage – 11570 Ventura Blvd, Studio City, CA 91604
Kiss Self Storage – 4444 Vineland Ave, North Hollywood, CA 91602
Public Storage 91604 – 12345 Ventura Ct, Studio City, CA 91604
Long- and Short-Term Storage Units in 91604
Box-n-Go provides low-cost self-storage units to the following ZIP Codes in Studio City, CA: 91604, 91602, 91607, 91423, 91614, 90068. Find a Studio City portable storage unit near you! In addition to the above areas, Box-n-Go moving and storage services are available in many of the surrounding neighborhoods, including:
Universal City, CA
,
Toluca Lake, CA
,
Valley Village, CA
,
Sherman Oaks, CA
,
Sun Valley, CA
,
Valley Glen, CA
,
Panorama City, CA
,
North Hollywood, CA
,
Burbank, CA
, as well as all of Greater
Los Angeles, CA
and
Orange County, CA
.