RESERVE ONLINE IN MINUTES
RESERVE ONLINE IN MINUTES
Save 50% see how
No Truck Needed see why
No Heavy Lifting we can help load or move
200+ 5-STAR
REVIEWS
A+ BBB
RATING
LOWEST PRICE
GUARANTEE
Box-n-Go Storage & Moving - as Easy as 1-2-3
1
We Deliver
2
We Pick Up
3
We Store or Move
Store on your driveway or inside our secure facility. Load/unload only once. Ground level access.
I want to:
Are you a student?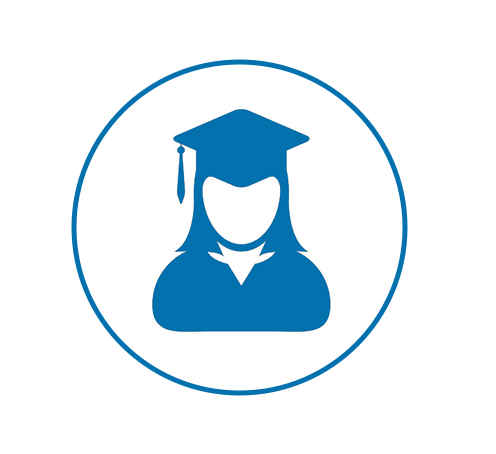 Available Sizes
Box-n-Go - XXL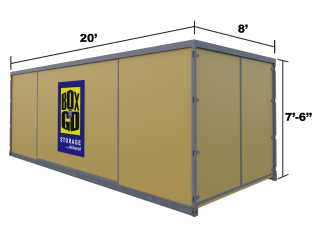 20' Container – all weather.
Perfect for 3-bedroom residence.
5-7 rooms, furniture, appliances, etc.
Learn More
Box-n-Go - XL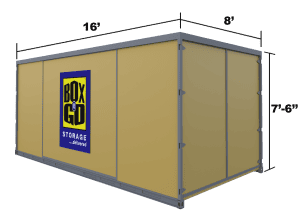 16' Container – all weather.
Perfect for 2-bedroom residence.
3-5 rooms, furniture, appliances, etc.
Learn More
Box-n-Go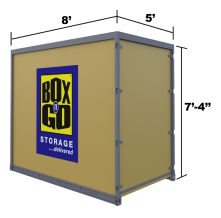 8' Container – all weather.
Modular – works for any need.
Each fits 1-1.5 rooms.
Learn More
I want to:
Are you a student?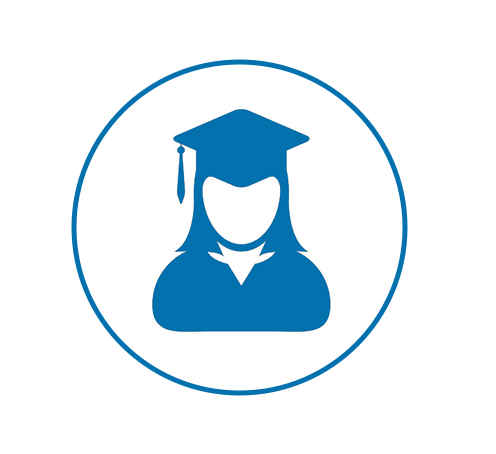 See How Our Services Can Work for You
I want to:
Are you a student?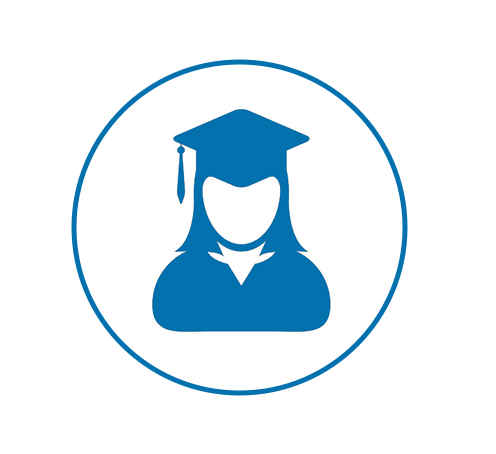 Our Services
Personal & Business Storage
Student Storage
Local & Nationwide Moving
Packing & Loading Help
Moving Boxes & Supplies
Do not see what you are looking for?
What Our Customers Think
I want to:
Are you a student?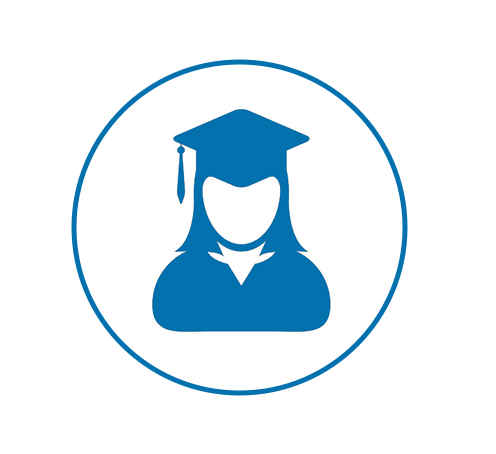 Why Box-n-Go? Here is Our Promise:
We are dedicated to deliver the best solution for almost any storage & moving need, with no gimmicks or hidden costs:
No truck to rent. We deliver storage to you!
Load/Unload only once.
Pay only for space you use.
Secure, climate-friendly facility.
Drive-up access
No Truck to rent…EVER!
Save money and time.
Reduce the risk of accidents and injuries.
No need to pay for gas, insurance & mileage!
Load ONCE Storage Solution!
You only need to load your belongings once!
No need to load and unload it all again into a storage unit.
All containers come with easy ground level access!
Pay Only for the Space You Use!


(if storing at our facility)
No not need to guess on how much space you actually need.
Order an extra 8' x 5' unit. Do not use it – do not pay for it.
Secure, Climate-Friendly Facility!
Highest degree of security and protection.
Our 8' x 5' units are breatheable – no mold or mildew.
No funky smell when your belongings return.
EASY Drive-Up Access!


(if storing at our facility)
Access your units at ground level.
No elevators, ramps, stairs to climb.
Schedule access appointment & drive straight to your units.
I want to:
Are you a student?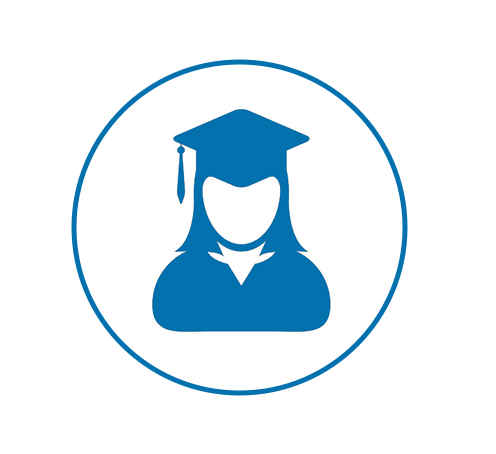 Households often accumulate a large amount of items, including clothing, bedding, curtains and other linens. It looks like overwhelming to any person! Therefore, using a Bolsa Chica self storage unit is a solution to storing these when moving or downsizing. We are the best service provider for storage moving units.
Packing & Storing Clothing, Bedding, Curtains & Other Cloth Items with Bolsa Mini Storage
The best place for curtains, drapes, clothing and other household cloth items when stored is to use specialized wardrobe boxes from a storage packaging supplier.  They use the hanger for garments items.  Another benefit is that moving clothes is straightforward you can; simply go from your closet to the boxes and your items will stay wrinkle-free and clean.
They store shoes, boots, and other footwear conveniently in the bottom of the wardrobe boxes.
An alternative to the use of wardrobe boxes is to carefully fold and store items in the bottom of storage trunks, dresser drawers or closets.
Another alternative is to use medium and large cardboard boxes for sheets, pillowcases, tablecloths and other linen items if sufficient space is unavailable.
Quilts, sleeping bags, pillows and bed comforters are ideally best stored in larger boxes or space saver bags for easy storage.
Box-n-Go Storage
provides a better option for Bola mini storage. They provide mobile storage units Bolsa Chica delivered to your location. The great benefit is that you can carefully pack your belongings following the above guidelines ensuring their safe keeping. In addition, you will get your packages on time.
How many storage units do I really need?
Many people underestimate the amount of items they really have. Therefore, they search for self storage without a realistic idea of how many storage units they really need. Once you find a storage company you like, don't be afraid to ask questions. A good storage company will be able to give you a general idea on how many storage units you need based on all the belongings you plan on putting in storage.
How to find the right storage facility of all your storage needs
There are lots of different storage services available. Figuring out the right one is not that simple. First you fave to establish what are your needs. How frequently do you need access to your belongings? This is not an easy question. Most people think that they need a daily access, however, in fact they will be visiting their items no more than once or twice per year. Then you also have to figure out what kind of access will you be needing. Some places offer a ground level access, but at the premium. We strongly recommend visiting the facilities and checking out their units as well as prices. Many places have different move-in and move our rules. Some charge additional for ground level access or more conveniently located units. Many facilities require you to purchase an additional storage insurance, which adds to the overall costs. So do your home work before you decide where to store your belongings. Here is a list of the local facilities. Drive by them and see for yourself:
Public Storage – 5566 Bolsa Ave
Bolsa Chica Self Storage – 13090 Old Bolsa Chica Rd
Storage Solution – 3571 Courtside Cir
Other self storage uses
There are many other ways people use self storage. One of the popular these days is treasure hunting. You are most likely familiar with the phenomenon that is sweeping the entire nation. Whether its the hit television series Storage Wars or friends who have gotten into this fun hobby. Even if you don't live in Bolsa Chica, most states have the same laws and storage facilities are everywhere. You may wonder if it's something you could try and enjoy, and it most certainly is! You can start with a small territory, and focus on facilities in your area.
Self Storage Auctions
One of the many reasons bidding on storage is the thrill of gambling. Almost everyone enjoys an occasional risk for the chance to win big money. However, there are many limits in place for a hobby that people have loved since the dawn of time. Casinos are a great place to gamble, but planning a trip to Florida or a tropical retreat is hard if you have a demanding job. Bolsa Chica self storage Auctions are being held frequently, you just have to check storage facility websites. Additionally, your local classified section is a great resource for finding the right storage auction for you. Also, there is no need to be huddled in a dark room full of people.  Simply open air and some Mini Storage managers trying to clear out mini storage space for new clients. This is also true for any facility providing Box-n-Go Self Storage Auctions. There are some Bolsa Chica self storage auctions near you. Another awesome reason to get into storage bidding is the risk to reward ratio. Even in a very competitive area, winning bids on self storage auctions 92649 units are usually only a couple hundred dollars or less. Compare that to the stock market or trying to play the real estate market. To participate you need specialized education and thousands if not millions of dollars to have an effect.
Finding Self Storage Auctions
Depending on where you live, you can find storage auctions that are as cheap as you need. Finally, on this topic, worst case you just sink the amount you pay for the self-storage unit. Many other forms of short-term investing carry long-term risks that have hurt millions of people's financial success. There's another reason for auctions at a Bolsa Chica Storage…fun! Even if you don't make money, the point is to have a fun and thrilling experience. At a Self Storage Auction 92649 you get to meet all kinds of good people and not just the average auction warrior. Additionally, going through the stuff inside a Mini Storage unit is a great glimpse into the life of a stranger. Finally, you may even find something cool in a Bolsa Storage unit that you won't sell. There are great treasures everywhere in this world, great hunting, and good luck!
Box-n-Go Storage in and around Bolsa Chica
Box-n-Go
convenient and affordable self storage services are readily available all around SoCal. We have over 150+ five-star reviews. Also we have an A+ BBB rating. We also have served over 10k customers. Those are just a few reasons why we're first and foremost among storage facilities in Orange County. For further information, contact Box-n-Go Bolsa Chica mini storage service 1-877-269-6461. Box-n-Go provides self-storage units to the following ZIP Codes in Bolsa Chica, CA: 92649, 92646. Find Bolsa Chica storage unit near you! Join the growing list of local customers—from
Fullerton
,
Anaheim Hills
,
Garden Grove
,
Placentia
,
Santa Ana
,
Orange
,
Villa Park
,
Laguna Woods
,
Tustin
,
Lake Forest
,
Los Angeles, CA
,
Orange County, CA
and
other towns
—who come to us to reserve storage units in Bolsa Chica that they can rely on.