Great Student Storage Options
200+ 5-STAR
REVIEWS
A+ BBB
RATING
LOWEST PRICE
GUARANTEE
Choose the Best Service For Your Needs
Self
Load
A la Carte
Valet
Access Notice
1 Day
3 Day
Min. Return Notice
7 Days
5 Days
I want to:
Are you a student?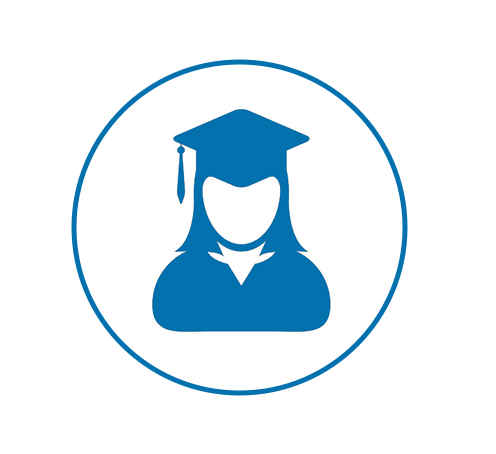 Why Box-n-Go? Here is Our Promise:
5 minutes online ordering
Store anything – no truck rental/driving!
No heavy lifting valet service
Secure, climate friendly facility
Can ship nationwide
I want to:
Are you a student?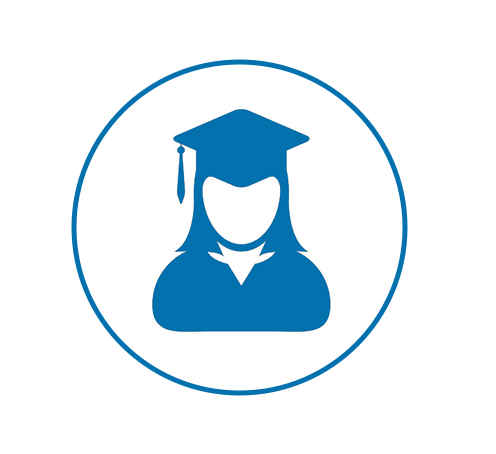 See How Our Student Storage Works
Self-Load Storage
Delivery to some campus locations may be limited.
I want to:
Are you a student?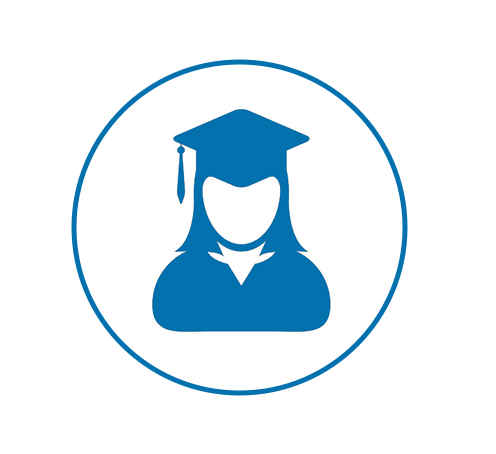 Additional Service Options
Local Moving
Load Help
Long Dist. Moving
Do not see what you are looking for?
What Our Customers Think
I want to:
Are you a student?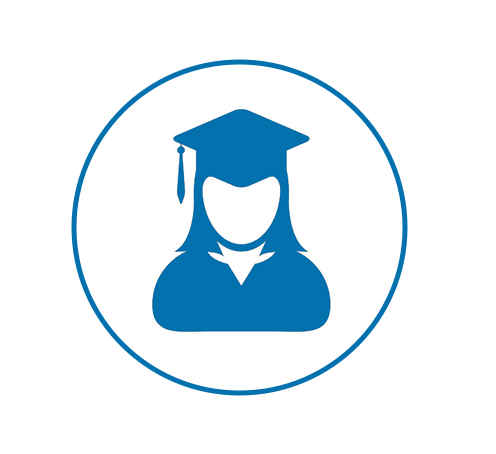 Student Storage – Summer Or Semester Abroad
As the summer season approaches, college students have to start packing their dorm rooms. For many, the idea of driving all their household items to their parents' home for the holidays is just not feasible. Hence the need to start looking for summer storage for college students near me. The good thing is that it is very easy for one to find a good and affordable summer storage company. Read on to know more about college box storage.
Summer Student Storage Options
Box-n-Go offers several convenient storage and moving services for students. We offer valet storage service with in-room pick up and return. We offer a storage service where we deliver the storage unit to you. Because of this aproach there is no need to rent a truck or have parents fly in to help. We have self moving and full service moving options, both local and long distance. Tell us what your needs are and we will offer the best, most convenient option for you. Actually, leasing out a unit to use for storage over summer is a cost-efficient way for a student to store all their apartment belongings as well as household goods. But what should one look for when in search of college box storage units? What should they consider? The following is a comprehensive list explaining all this:
Why Do You Need Summer Storage for College Students Near Me?
For starters, a good summer storage for college students near me company will provide you with a sizable unit that can perfectly fit all your apartment-size and dorm room belongings. In addition, as a student, you will definitely want to find something that is close to campus to make it easier for you to move them in and out whenever you wish. Instead of having to haul all their belongings home each time they have to close for the holidays, they can simply drop them off at a unit for storage over summer . Here, they are assured that their belongings will be well-protected for the entire duration that they will be away. A summer storage for college students near me unit will not only ensure that the student will not junk up their parent's garage, but it also ensures that the overall process of moving in and out goes on as smoothly as possible. As you realize you need summer storage company to store your belongings over the summer or while you are studying abroad, please consider Box-n-Go for all your storage and moving needs. Box-n-go offers two types of storage services for college students:
Storage for off campus students
These are Box-n-go storage containers that we deliver close to your housing. You pack them yourself. Once you are done, we come back and pick the whole unit up and take it to storage. This option is perfect if you are living in an off-campus apartment. Also in cases if you are sharing this unit from summer storage company with a friend.
Valet storage service – college box storage
This service is called Box-n-Go U. We mail you a box kit. You pack your belongings into these cardboard boxes. Once you are done, you login to your online account and schedule the pick-up. On the day of pick up, we come into your home, pick up everything that was labeled and take it to storage. At the end of your summer break we deliver all your items back. You can store your own boxes, furniture and bikes too. This option by the summer storage company is perfect for a dorm student or when you do not have a lot of stuff and do not want to do the heavy lifting.
Why Box-n-Go for college box storage?
When it comes to summer storage for college students near me, you want to reduce your stress levels as much as possible. This is why
Box-n-Go
Storage  does all the heavy lifting for you.  This way you can sit back, relax and focus on your college experience. Box-n-Go is an attractive option for summer storage company. Judge for yourself:
No hidden fees or gimmicks
FREE Drive Up Access
Limited Protection Coverage
Pay only for the space you need (order an extra unit. We won't charge you unless you use it)
Load/unload once
Indoor storage
Surveillance Cameras
Packing Supplies
Open 6 Days a Week, except major holidays
Student packages and specials
With Box-n-Go Storage you do not even have to leave your home. Make all the arrangements online or over the phone. We, the reliable summer storage company, will deliver your storage units to you, place them where convenient for you and come back to pack them up once you are done packing. Access to your belongings is easy. You have a FREE access at our facility with just a 1 business day notice, or for a fee, we can re-deliver your units to you (few days notice is required for deliveries). Our experienced friendly staff will make you feel at home.
What Size Is Ideal for a Student?
When looking for summer storage for college students near me, you also need to consider the size of the unit. Make sure that it can at least hold the furniture available in a single room. For those who are residing in two or three bedroom apartments, they will also be able to find units that can easily accommodate all their furnishings. The best summer storage company will have a variety of units available around 5'x5′ or 5'x8′. The former can easily hold a love seat, home décor, and a range of storage boxes. The latter, however, will be able to hold a twin bed, smaller furnishings, and home décor.
Who Is Likely to Benefit from Renting a summer storage unit?
When it comes to summer storage for college students near me over summer rental units, you will find that the greatest beneficiaries will be students who live far from where their parents live. It also applies to those who are studying abroad. Hence, if this sounds like you, then it is time that you start looking into your college box storage options from summer storage company. The unit of college box storage will hold all your personal items until you get back to school from the holidays. Leasing a unit closer to your school will also help ensure that you do not have to spend countless hours packing up your stuff or shipping your items across the country.
How Much Summer Storage for College Students Near Me Cost?
Whenever you approach any summer storage for college students near me company in search of a unit, you will quickly come to learn that pricing is dependent on the size of the unit being leased. Apart from size, time will also play an essential role. Because of this it is common to find many self storage companies providing you with monthly contracts. You can negotiate for better pricing depending on the length of time that you would like to store your items. However, a college box storage unit will typically cost you between twelve dollars and a hundred dollars a month depending on its size, available features, and location. Be sure to check whether you qualify for a discount before paying.
How to Choose the Best Summer Storage for College Students Near Me
When making a decision on the kind of college box storage unit you will need, you need to consider the total duration that you will require this unit. For instance, a short-term rental is categorized as any duration not exceeding three months. Therefore, you need to consider a series of factors before settling on your preferred unit. Some of these factors include:
Summer Storage Company Location and Access
Given that you are looking for a unit because you will be gone from school for a while, you will definitely need to find something that will give you better access. For a student, you will want something that will not force you to drive or walk for long from your dorm or apartment. Go for summer storage for college students near me that is only a few minutes' drive away from school to guarantee that the transition process will kick off without a hitch. While at it, consider the kind of access that is available at the storage over summer facility. The best facilities are those that make it possible for you to drive up to your chosen container. This will make it easier for you to load and unload your items. You also need to understand that all facilities have their own rules. There are those that are stricter than others. So whichever company you choose for summer storage for college students near me, make sure to learn their rules pertaining to access to and from the container.
College Box Storage Cost Efficiency
As is the case with many other things in life, the less amount of time you choose to lease the unit for, the more money you can expect to spend each month. Therefore, to ensure that your costs remain low, the most ideal thing to do would be to choose a company that mainly specializes in temporary storage. This is because such a company will have costs that have been specially formulated for clients looking for short-term storage options. Take your time to do your due diligence. Also, spend some time comparing the prices that are being charged by different companies, and shortlist the ones that you think are favorable. If possible, check out for deals or student discounts (like cubesmart student discounts) as mentioned earlier.
Term Flexibility
Just because you are going home for the summer holidays does not mean that you know the exact date when you will get back to collect your items. You never know what might happen during your holidays that may require you to extend your stay at home. For this reason, the best option is to always go with a month-to-month lease for summer storage for college students near me. This is the best option for students who are not sure of when they will be going back to school. Instead of relying on unnecessary guesswork, they can use an option referred to as a mini-storage option, however. This is an option that will see them get charged on a monthly basis and will continue to be open to them until they are finally ready to go and collect their belongings. Once you collect your items, your contract with the storage company officially comes to an end.
Conclusion
Choosing the best summer storage facility will eventually come down to the nuances surrounding your current predicament. Take your time to review all the options that are available in your area, research each of them, and then make an informed decision after carefully considering all the merits. We hope that when you consider all the items above, you will see that Box-n-go is
your best storage option
.
Box-n-Go student self storage services are available at:
ACCD (Art Center College of Design)
Azusa Pacific University
Biola University
Cal Poly Pomona
California State University Dominguez Hills
Cal State University Fullerton
Cal State University LA
Cal State University Long Beach
CalTech (California Institute of Technology)
Chapman University
Claremont Colleges
Claremont McKenna College
CLU (California Lutheran University)
Concordia University Irvine (CUI)
CSUN (Cal State University – Northridge)
Harvey Mudd College
Keck Graduate Institute
LA Film School
La Sierra University
LMU (Loyola Marymount University CA)
Marymount California University
Occidental College
Otis College of Design
Pepperdine University
Pitzer College
Pomona College
Scripps College
UCI (University of California Irvine)
UCLA (University of California Los Angeles)
UC Riverside
University of La Verne
USC
University of Southern California
Whittier College
Woodbury University