Great Student Storage Options
200+ 5-STAR
REVIEWS
A+ BBB
RATING
LOWEST PRICE
GUARANTEE
Choose the Best Service For Your Needs
Self
Load
A la Carte
Valet
Access Notice
1 Day
3 Day
Min. Return Notice
7 Days
5 Days
I want to:
Are you a student?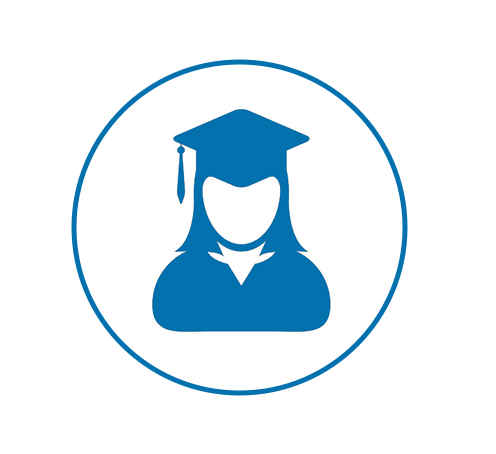 Why Box-n-Go? Here is Our Promise:
5 minutes online ordering
Store anything – no truck rental/driving!
No heavy lifting valet service
Secure, climate friendly facility
Can ship nationwide
I want to:
Are you a student?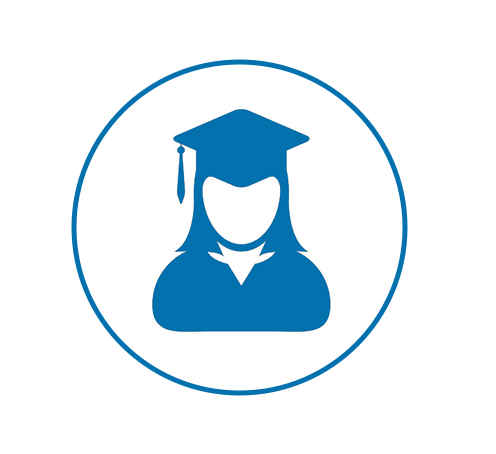 See How Our Student Storage Works
Self-Load Storage
Delivery to some campus locations may be limited.
I want to:
Are you a student?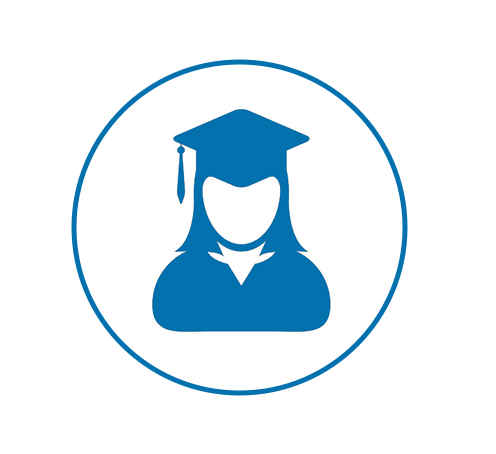 Additional Service Options
Local Moving
Load Help
Long Dist. Moving
Do not see what you are looking for?
What Our Customers Think
I want to:
Are you a student?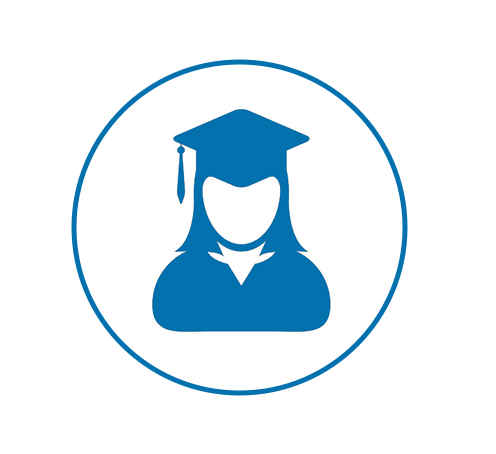 Are you a college student? Then look no further for summer storage for college students. 
Box-n-Go
 provides college student storage that is affordable and reliable. This is because at $59/month, storage for college students is super easy. Services of campus storage for college students is available anytime, anywhere. Summer storage for college students has never been this easy! Are you looking for storage units for college students?
Box-n-Go Campus Storage
Box-n-Go is a valuable resource for college student movers. We offer many convenient storage and moving services designed specifically for students. From valet storage service with in-room pick up and return, to a storage service where we deliver the storage unit to you. No need to rent a truck or have parents fly in to help. We have self moving and full service moving options, both local and long distance. Tell us what your needs are and we will offer the best, most convenient option for you.
Box-n-Go – A perfect summer storage solution
Box-n-Go is a perfect solution to your college summer storage. We offer excellent college storage units where you can not only keep beds, furniture, futons, skis, etc but even your bikes! Yes, you read that right. Our campus storage services are affordable too because we do not want to hurt your pockets. So quickly get in touch with us and book units for summer storage college and give a home to your extra items. Box-n-Go is the name you should always rely on for affordable, flexible, yet unique summer storage.
Our storage for students services are available for all students and can be divided in two major service categories:
Student self storage for off campus students
This summer storage for college students service is provided in a form of storage containers that we deliver close to your housing. You pack them yourself, however. Once you are done, we come back and pick the whole unit up. Then we take it to storage. This option, however,  is perfect if you are living in an off-campus apartment. It is also great if you are sharing this unit with a friend.
Valet storage service – campus storage
This service is called Box-n-Go U. We mail you a box kit. You pack your belongings into these cardboard boxes. Once you are done, you login to your online account, check these boxes in, much like you check in the luggage at the airport. Print labels, attach to the boxes and schedule the pick-up. On the day of pick up, we come into your residence, pick up everything that was labeled and take it to storage. At the end of your summer break we deliver all your items back. You can store your own boxes, furniture. Also bikes and other over sized items. Hence, this option of campus storage is perfect for a dorm student or when you do not have a lot of stuff and do not want to do the heavy lifting.
College Student Storage is affordable
Moving out for the summer or planning to study abroad? Need to know what to do with all your belongings? Box-n-Go Storage has a perfect college student storage solution for you. There are many reasons why you need Box-n-Go services. Summer storage for college students is nothing new. However, most people have not used it. Summer storage for college students is beginning to overtake traditional options in popularity. Do you know what mobile storage is? Mobile storage units for college students is exactly as it sounds. This is because the self storage units are delivered directly to your home or dorm. Summer storage for college students is easy and accessible.
Summer Storage for College Students is super easy
Don't have a lot of time to pack because you are too busy studying? No problem! Box-n-Go delivers a campus storage container to you. Because the unit comes to you, this allows you to pack your belongings in the container in your own time. The campus storage container is low to the ground, therefore there is no lifting required. The storage units for college students is collected, when packing is finished. Then taken to a secure storage facility. You can access your units while in storage. You can also have them sent anywhere in the country. Storage units service for college students couldn't be any easier! Because you don't  have to pack items into a truck. Then drive them to a storage facility. Then unpack them into a regular self storage locker. Save time and money instead! Box-n-Go offers a unique service – storage units for college students. They deliver a number of mobile containers direct to your address.
Storage Units for College Students saves you time
As any student knows self storage is the ideal way to store your books, PC, laptop and printer, tv or bicycle. In fact, anything that you don't want to take with you, but can't leave in your dorm room. Student summer storage is ideal for all students needs. Our storage for students service simplifies the move-in and move-out process. However, because of its simplicity, it is absolutely stress FREE. If you are searching for cheap summer storage for college students or storage units for college students, look no further! Box-n-Go offers college students specials as well as other promotions to help you save on storage. We deliver the campus storage containers to you which saves you time so you can study!
College Storage Units for You!
Our portable college storage units are great for you because of a number of reasons. Yes, you might find many other companies for campus storage out there, but hiring us is safe for you. Why? Take a look at the following reasons.
Campus storage options for students in Southern California and beyond
No gimmicks
FREE Drive up Access and Limited Contents Protection Coverage
No hidden fees
Pay only for space you require. Therefore we will not charge you for the space you wouldn't be using
Load or unload your goods just once
Indoor storage
Surveillance cameras as well as rolling patrols
Packing supplies provided as well as moving boxes
Professional and friendly services
100% satisfaction
Monthly Rentals
Credit cards are accepted, however no American Express
Campus Storage – Storage Units for College Students – so many options!
Our services of campus storage are tailored for students. This is a huge relief especially during the finals week for students and parents alike!
We deliver one or several of our spacious 8' x 5' units right to your location. Also, each is sized to hold a room to room and one half of furniture and belongings. Alternatively, we can send in a crew of college student movers to help you move out.
After you have packed everything you need to store, we come back, pick up the entire unit, or individual items, and store it indoors for as long as you want us to.
When you need your belongings back, we deliver your student storage unit back to your new location.
Student Summer Storage Made Easy
Because of our easy-to-use storage for students services, you will see why customers use us every year. Don't mail everything back home, however. One of our storage units for college students will be available at your college or university. For you to use as your very own college student storage. Box-n-Go service is simple: order our services and packing materials online or over the phone. Everything is delivered to you. We will come back later to pick up packed units of campus storage and store them for the summer. When the new semester begins, your container(s) is delivered to your new dorm. If you wish in room pick up and delivery, we can offer you our student movers crew that will pick up and deliver individual items to and from your dorm room.
Flexible summer storage solutions
We strive hard in order to make college summer storage easy for you people. Who wants to go visit their storage units multiple times when you can just have a portable unit delivered to your doorstep? This would save your time, money, efforts, etc. We provide solutions for short-term storage, long-term campus storage as well as if you are moving away from Southern California for some time or for a longer period of time. Trust us, we would not let you down.
Summer Storage College Just fitted for Your Requirements!
Our flexible summer storage and student storage units can help you save a lot, yet with minimal effort. What's more? Because you do not need to pack and unpack your things a zillion times you will save even more. Also don't forget you won't need to rent a truck as well. We would bring a portable storage unit to you. And then, even pick it up when you are done. There is no rush with us. So, just relax and take your time as we are there for you!
Box-n-Go – the name for flexible campus storage
We have made campus storage flexible and convenient for you. So, if you avail our services, you do not even have to leave your residence. This is because we would take care of everything! Our units are breathable and, hence, no need to worry about insects or molds as well and our warehouse have extremely good security. Do you have a lot to store? Or do you plan on sharing a unit between friends? Call us at 877-269-6461 for details of our special student discounts on services and packing materials for campus storage. We would also like you to know that accessing your belongings would be easy for you as well. Just give us a day's time and enjoy free access. Also, if you pay a delivery fee, then we can even re-deliver your units to your home for access. Our team of friendly and dedicated professionals will make sure that you are comfortable and happy with our services. Hurry up and give us a call at 877-269-6461 now.
Related Articles:
If you have any kind of campus storage needs, the only name you have to remember is Box-n-Go. We are ready to help you!
Box-n-Go Student Campus Storage Services are also available at:
ACCD (Art Center College of Design) Azusa Pacific University Biola University Cal Poly Pomona California State University Dominguez Hills Cal State University Fullerton Cal State University LA Cal State University Long Beach CalTech (California Institute of Technology) Chapman University Claremont Colleges Claremont McKenna College CLU (California Lutheran University) Concordia University Irvine (CUI) CSUN (Cal State University – Northridge) Harvey Mudd College Keck Graduate Institute LA Film School La Sierra University LMU (Loyola Marymount University CA) Marymount California University Occidental College Otis College of Design Pepperdine University Pitzer College Pomona College Scripps College UCI (University of California Irvine) UCLA (University of California Los Angeles) UC Riverside University of La Verne USC University of Southern California Whittier College Woodbury University
Campus Storage Solutions
The best storage for students, especially those from out of state, is self-organised. In addition, turnkey solutions are often located near the campus. Therefore, the best storage solution for students is to use Box-n-Go portable storage.
Pricing and types of storage services
Students use one of the options – off-campus self-storage or on-campus storage. In the first option, we bring the container, and then you load your things into it, and we take the filled unit to our warehouse. This is an option for those living with neighbors in a dormitory or an apartment. We help organize campus storage by delivering cardboard boxes. You pack them and register them in an account, then print the labels and glue them. Our employees come and take the labelled boxes directly from the room. This service is suitable when you have a few things.
Box-n-Go is simple, convenient, and reliable. Contact us, and we will offer the best ways to organize student storage and moving.